Zoom-Moving.com Moves into a new Era!
CLIMBING THE RANKS OF GOOGLE WITH THEIR NEW WEBSITE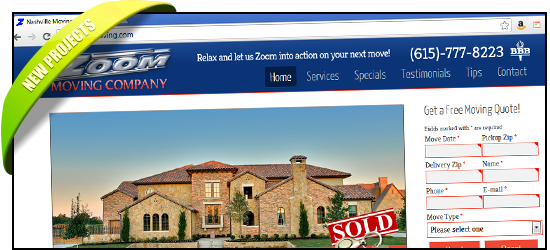 Zoom Moving Company called me up due to the frustration with their current web provider.  After Months of paying their top dollar fee's with zero results organically with Google, it was time for a change.
LaFountain Design put into action a brand new website, including a quick quote for a higher conversion rate of leads generated from the site.  A massive SEO campaign for multiple key phrases that pertain to their area, and the result..... many first page rankings on new key phrases within the first week!  Over 50 key phrases so far are showing organically with Google, and Zoom couldn't be happier.
Thanks again for your business!
Related Articles