Truck Tough Bi-Fold Brochure
Truck Tough Bi-Fold Brochure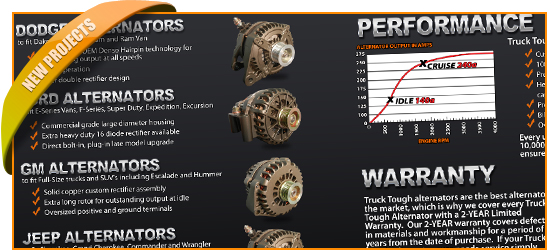 Gearing up for SEMA the guys at Truck Tough Alternators had us put together a very informative bi-fold 17" x 11" brochure to help promote their products.
With designs that go hand and hand with their website, the brochures are sure to be a hit.
To find out more about their business, please visit their website, listed below.
Related Articles