Mechman New Website & Store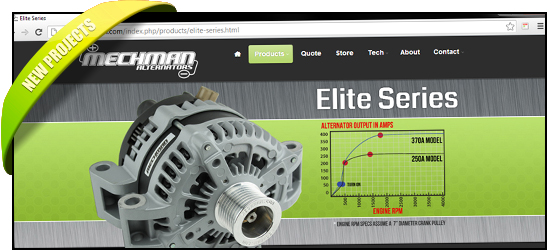 The all new Mechman website is finally live! After many months of product photos, and site layout, I am proud to announce the launch of the new Mechman.com! The new site incorporates all new product pages, descriptions, new professional product photos, testimonials, pricing, warranty information, video section, technical section, about page, online store from bigcommerce and much much more.
Mechman thought it was time to step up their online presence with some serious visual appeal. All new product photos were a great addition to the new site and store, as none of their competitors have photos this detailed and attractive. This really showcases how great the Mechman products are in makes the user feel like they are right in front of the actual product. The Mechman store incorporates the latest technology from BigCommerce, providing a user friendly shopping experience and a one page checkout.
Next up: Completing the Mechman Catalog, and uploading the products to the store. That is the final stage in the Mechman project. Stay tuned for that.
Related Articles