Just Like Nana's, Original Homemade Mexican Salsa
JUSTLIKENANAS.NET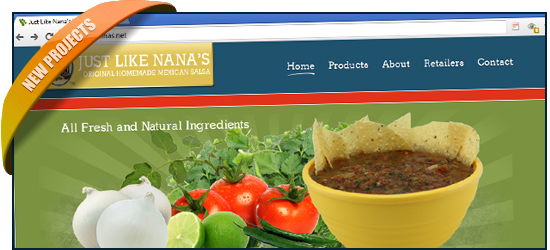 Fresh on the Salsa scene, Just Like Nana's needed to provide a great first impression for new customers and retailers alike. What better company to commision for the job then LaFountain Design?
I started the site with a killer layout, retailer locater software, had the products shipped up to me for some product photos, and installed a PreOrder shopping cart.  Together all of this, in combination with some great vibrant colors made the site come alive on screen.  I couldn't be happier with the outcome.
The best part of this build-out was eating all the awesome authentic Mexican dishes at the end.  Thanks again Anthony!