Distinct Engineering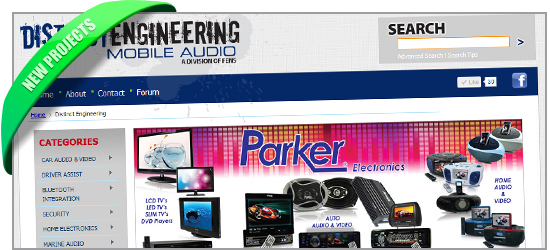 Distinct Engineering, one of Trinidad's largest electronics distributors, specializing in car audio has contacted me to expand their market to online sales.
We set up a custom built shopping cart, complete with front page slide show, state-of-the-art shopping cart software, and a very eye-popping/professional layout and color scheme.
Look for this site in the near future.  It is currently in the build stage.