CrescendoAudio.com Launch
COMPLETE WITH ONLINE STORE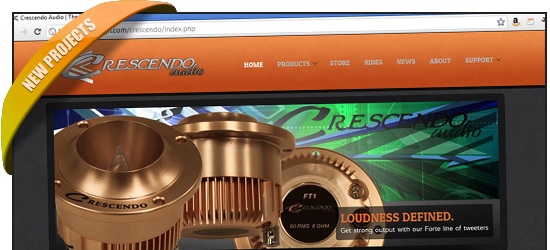 Crescendo Audio gave us a call to talk about an improved web presence. At the time they simply at a X-Cart installed on their domain to sell their products.  They were unhappy with their current layout and wanted to build a real internet presence.
LaFountainDesign.com consulted with them about building a website to showcase their product information, dealer page, and online store to retail their products.
The result was an jaw dropping new look and a state-of-the-art new online store complete with all the bells and whistles.
Related Articles