Billet-Tech Alternators Website, Now Live!
HIGH OUTPUT, ALTERNATORS SPECIALTY AND RACING VEHICLES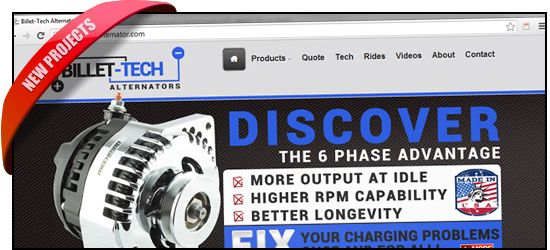 Billet-Tech Alternators can build a high output alternator for almost any application with outputs ranging from 150a to 340a. They specialize in bolt-in high output charging solutions for your vehicle, with applications to fit almost any application.
Billet-Tech was in need of a print friendly, clean logo, Product Photos, Website and a matching Catalog to hand out to potential customers with all the information needed to display their offerings and why their alternators are better then the "other guys" alternators.
Related Articles