1800WOOFERS.com
1800WOOFERS.com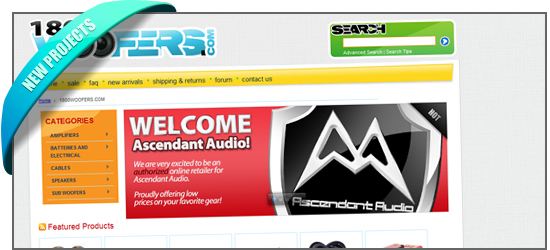 1800woofers.com, a domain name that was just purchased by Sound Solutions Audio Inc, needed to have the current technology in e-commerce software.  LaFountain Design provided just that, the latest and greatest software from Interspire, the same great software that has made the SSA Store a hit.
The layout has been carefully designed for less confusing browsing, fewer columns with less cluttering information, a fast loading server bank to load from, and a crisp colorful look.  A formula sure to please new customers.
This new store, will eventually have a different approach to online car audio sales then SSA.  Offering a wider scope of products, with a more main stream feel.  The site has been launched for the time being to take advantage of google indexing.
SSA plans on building up the store inventory in the upcoming months and adding many exciting new products.